Facilitation
Facilitation of workshops, trainings and presentations are my passions. The biggest reward is a participant developing further, blossoming or even sometimes discovering a new world for him- or herself.
The roles of a facilitator – I prefer the termin workshop leader – are manifold. Additionally, each group of participants is different. Also the objectives of a workshop vary. Consequently, each moderation has another outlook. It never gets boring and each team I feel enriched.
So far, I have given workshops, trainings and presentations to very distinct audiences and customers. I felt honored to be a TEDx speaker in Lahore (Pakistan). On the topic of photography I had my own program "The Art of Photography" on Lights Asia with tips and tricks for the viewers.
Learning Facilitation
Make a virtue of necessity: Once we didn't have enough facilitators. Thus, I started to train workshop leaders myself. I developed a multi-module training program and wrote a handbook. That was not only fun but taught me a lot and gave me the opportunity to grow myself.
Over the years many ideas and experiences added to it. The concept was adjusted and updated constantly. New moderation techniques like Open Space Technology, Fish Bowl, Jig Saw etc. were incorporated.
By the time I became proud to see former participants standing as tv anchors in front of the camera, moderating events with few hundred peoples or starting their own business based on workshop moderation. All this flows into my books, blogs and podcast.
Books, blog and Podcast on facilitation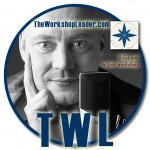 Ever since this facilitation was triggered in me I couldn't get away from it. Thus, I continue by publishing in books and blogs as well as by podcasting – all coming out soon.
The manual "The Workshop Leader" covers all aspects of moderation and facilitation. You'll find it – and more insights – on theworkshopleader.com. You are kindly invite to raid the knowledge provided there but also to comment and to engage in the community.
Booking trainings
Despite of the joy of facilitation my full-time job doesn't allow further engagement except for the blog and podcast in my spare time. Thus, I am bound to waive direct interaction.
However, in case of need I might refer you to experienced colleagues I had the pleasure to get to know.
Clients and conferences